Top Mistakes Made by Home Sellers
Selling your home is challenging at the best of times. It may be the largest sale you have ever made. Though it may be stressful, there is no reason to make selling your home any more complicated than it has to be. But first, you need to know what to avoid. The mistakes sellers make when selling a home are all too common!
Don't make these top home seller mistakes when it comes time to place your home up For Sale.
Overpricing The Home
This is a difficult hurdle for many home sellers to get over, especially if it is their first time selling a home. Overpricing your home could prevent potential buyers from even considering it, or it could cause the home to sit on the market for an extended period. The longer your home sits, the more it is perceived as overpriced – or perhaps as a home with something wrong with it. When you finally do drop your price to something more reasonable, buyers begin hitting you with low-ball offers in hopes that you are desperate. After having your home on the market for six months or more, they may be right.
Overpricing often leads to you accepting a price far below your original number, and sometimes even below similar homes. Putting your home up for a fair price, and perhaps even for a slightly lower price than others in your market, can do the opposite. It can drive up the eventual selling price through multiple bids from hungry buyers.
Overpricing a home is by far the #1 home seller mistake.
Neglecting Their Homes Condition
Homes are made up of many different components, all necessary to its overall look and performance. Buyers want to purchase homes that are in good repair, where everything works. At least, this applies to buyers looking to pay close to the asking price of your home. This is why home sale preparation is essential to get top dollar for your home.
If you are like most homeowners, you want to sell your home for the maximum amount of money possible. However, you must realize that top dollar only goes to properties in good repair.
If you are in doubt about the state of your home, you can always consult with an experienced real estate agent that is known for making sales. A good agent will give you a straight-faced answer about the current condition of your home, and what you can expect to get for it.
Problems with House Showings
House showings are an absolute necessity to make a deal. Buyers want to see your home, and they want to do it on their time. When you put your house on the market, you have to accept the fact that you are committing to showings, and you must be willing to make your home available for those viewings. Turning down showings is a sure way to kill potential sales.
Your agent is trained and experienced in "selling" a home. He or she knows how to present the home in the best possible light, and how to answer important questions that buyers are going to have. They know how to make your home look good, and how to talk to customers in a way that encourages a purchase. Choose an agent you trust and let them do the heavy lifting.
This means that, if possible, you leave the buyer and the agent alone to tour your home. This will cut down on confusion and ensure the best possible customer experience. Also, do not expect the agent you hired to sell your home to accompany showings. This is a mistake that many sellers make thinking that the Realtor "sells" the house by being there. Realtors do not sell homes. Homes sell themselves!
Keep in mind that most buyers and their agents do not want YOUR AGENT hovering over them. They want to be able to view the home and speak freely without the listing agent impeding their ability to do so. A missed showing is a missed opportunity and is a top home selling mistake that can easily be avoided!
Strong Odors in The Home
It may seem obvious, but sellers that forget to do things like taking out the trash regularly, especially on the day of a showing, are not doing themselves any favors. Pet odors are also a concern and should be addressed.
Strong odors are a turn off for buyers and will significantly impact their impression of your home. This is why real estate agents always recommend a professional cleaning before listing a home. Make sure your carpet is clean and that all other odors are eliminated before showing. If you are a smoker, it is highly recommended when selling to refrain from doing so in the house. More than likely you have become immune to the smell of cigarettes. For someone who does not smoke, this is one of the biggest housing turn-offs.
Dark and Dirty Homes
Keep your home well lit and spotless. You want to make your home look as inviting as possible, which means good lighting and no clutter. If your home does not have a ton of windows, make sure that on darker days you plan ahead and leave lights on in the most shaded areas of the home. Dark homes are not appealing to buyers. Don't rely on the purchaser's agent to be the one turning on lights. While you may not want to go to the expense of hiring a professional stager, you can at least make the effort to make minor staging concessions yourself.
Cleanliness applies to the exterior as much as the interior, so make certain the landscaping is cleaned up, leaves are raked, and the grass is cut. Any clutter in the lawn should be eliminated. Keep the inside vacuumed, counters cleared off, and all clothes put away at the very least.
The Importance of An Agent
All of these home seller mistakes are easily avoided with the help of an experienced real estate agent. A good agent knows what makes a home sell, and what does not. If you want to be confident that your home looks good to buyers, find a local agent that will work with you on selling your home. It may make the difference between a satisfying sale and severe disappointment.
Keep in mind that not all Real Estate agents are the same. Do your homework and hire an agent that has a track record in both soft and strong markets. A top notch Realtor will thrive whether the market is doing well or not. Good internet marketing is a must as this is where buyers will be looking at your home. A great real estate agent will have an exceptional presentation for your home. This is something you deserve – a fantastic agent knows this. Picking the wrong Realtor is one of the top mistakes sellers make when selling a home!
Follow this advice and you will be well on your way to enjoying a successful Real Estate transaction!
If you found this article interesting, please feel free to SHARE it.
Annette Denk
Move Okanagan Real Estate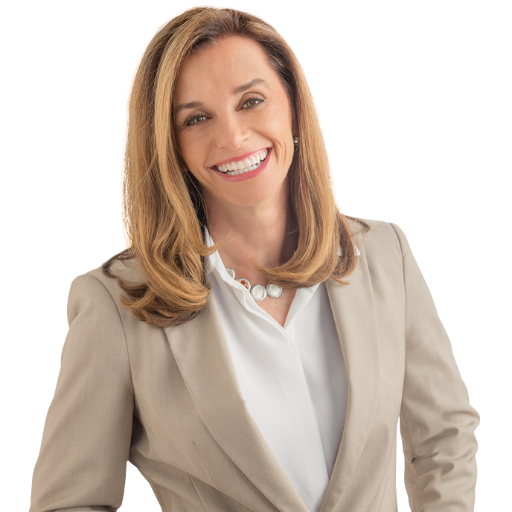 Annette has been in Real Estate since 1994. Her determination to uphold a tradition of trust, integrity, and expertise has earned her a long list of satisfied clients who recommend her at every opp....