Adventure Bay Real Estate
Overview
Inlaid along the promontory contours of Okanagan Lakes's northern peninsula is a treasure called Adventure Bay.
A mere 15 minutes to downtown Vernon, this crown jewel is set among opalescent lakes and emerald forests.
Wildflower meadows and fir-fringed hills accentuate its exclusive beaches and wharves.
Hiking and biking trails are within steps; golf, orchards, and a winery are within minutes.
A family refuge cradled in the woods; a luxury condo; an estate above the sheer blue waters of the lake ... waters that suddenly shift to crimson with sunset's magic ...
This is your home within the heart-glowing haven of Adventure Bay.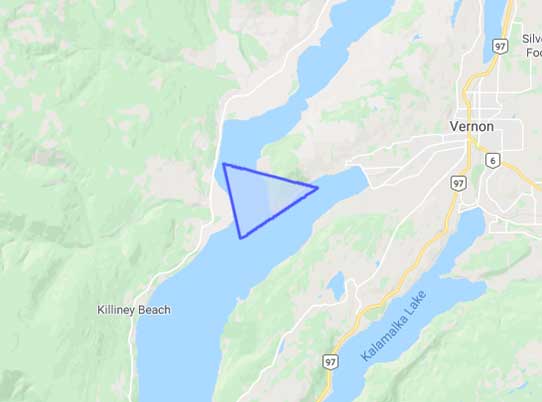 Adventure Bay Listings Summary
Adventure Bay - Town vs. Region Stats
Avg Price in Adventure Bay: $1,535,900 / Region Avg $1,066,100
72%
Avg Sq. Ft. in Adventure Bay: 3,945 / Region Avg 2,132
93%
Avg Price per/sqft in Adventure Bay:$389 / Region Avg $500
78%
Avg Year Built in Adventure Bay: 2008 / Region Avg 1993
50%
Avg Days on Website in Adventure Bay: 71 / Region Avg 69
51%
Adventure Bay Real Estate Market Health